Copyright © 2023 St. Samuel Temple Church, Inc. All Rights Reserved

St. Samuel Temple Elect of God Holiness Church

Est. 1957 - Reorganized 2018

8739-59 S. State Street - Chicago IL 60619

Ph (773)874-8282 

Our Founders

Bishop Dr. St Samuel Patterson

1920-2004

Senior Mother Bennie C. Patterson

1926-2017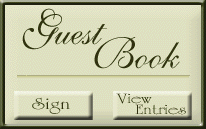 St. Samuel Temple

A Church Where You

Can Grow Spiritually

A Church Where You

Can Know God For Yourself

A Church Where You

Can Sow Into Kingdom Building

A Church Where Love Abounds

A Church Where Leadership is Trusted

A Church With Vision and Purpose

We the Family Along With Our Pastor

Bishop Richard Patterson & 

Wife Minister Kista Patterson

Welcome You With Open Arms 

God Bless You and Welcome to the website of St. Samuel Temple Elect of God Holiness Church.

God has favored us in this season of great stress and strain and yet we are highly sensitive to the social and racial injustices that have overwhelmed OUR people for centuries. They have gone unaddressed by those who are in positions and have the power to change laws and possibly behavior.

We know that the root of racist behavior is a sinful heart, full of deadly poison.  We pray for those who feel no need to change, that God will in His infinite wisdom do a work on both sides of this difficult situation; causing change to happen for all.

We need help in the African American communities, with all the resources that can be provided. More importantly we need to show respect for each other and stop the senseless violence that pervades in our communities everyday at the hands of other African Americans.  We believe such respect and power to change can be found in the church and the message of Jesus Christ.

We are presently having Sunday Services in the church sanctuary, with NO limitations.

We praise God for His presence in the place and we look forward to you joining us in worship.

Please keep us in prayer as we pray for you and the world at large.

To God be the Glory for the things He has done!!!

Preferred method of receiving donations is