Copyright © 2020 St. Samuel Temple Church, Inc. All Rights Reserved

St. Samuel Temple Elect of God Holiness Church

Est. 1957 - Reorganized 2018

8739-59 S. State Street - Chicago IL 60619

Ph (773)874-8282 

email - stsamueltemple@att.net

Our Founders

Bishop Dr. St Samuel Patterson

1920-2004

Senior Mother Bennie C. Patterson

1926-2017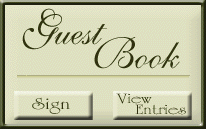 St. Samuel Temple

A Church Where You Can Grow Spiritually

A Church Where You Can Know God For Yourself

A Church Where You Can Sow Into Kingdom Building

A Church Where Love Abounds

A Church Where Leadership is Trusted

A Church With Vision and Purpose

We the Family Along With Our Pastor

Bishop Richard & His Wife Minister Kista Patterson

Welcome You With Open Arms 

We enjoin you to covenant with us in prayer as we lift up our nation and the world at large.  The coronavirus has affected us all in some way and we need to seek God for guidance as we continue to do His will.

Each step is crucial to successful ministry and the decisions we make must be thought out with those of our congregations' best interest.

Blessings to all our brothers and sisters everywhere. May the peace of God keep your hearts and minds through our Lord and Savior Jesus Christ.

WE ARE PRAYING!!!