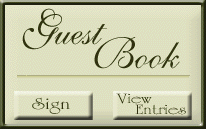 Copyright © 2019 St. Samuel Temple Church, Inc. All Rights Reserved

Our Founders

Bishop Dr. St Samuel Patterson

1920-2004

Senior Mother Bennie C. Patterson

1926-2017

Bishop Richard E. Patterson, Sr.

Minister Kista L. Patterson

Regular Order of Services

   Sunday

      Sunday School 9:45 a.m.

      Morning Prayer & Worship 11:30 a.m.

      Evening Prayer & Worship   5:00 p.m.

  Weeknights

     Wednesday Evening Prayer & Bible Class 7:00 p.m.

     Friday Evening Prayer & Evangelistic Services

     The Elect of God Fellowship - Every 1st Friday     (Feb-    Nov)

    Christmas Fellowship - Friday December 20th

St. Samuel Temple

Elect of God Holiness Church

Est. 1957 - Reorganized 2018

8739-59 S. State Street - Chicago IL 60619

Ph (773)874-8282 

email - stsamueltemple@att.net

THANK YOU ST. SAMUEL TEMPLE FOR A WONDERFUL

62ND YEAR CELEBRATION and FAMILY & FRIENDS DAY.

ABSOLUTELY TREMENDOUS!!!!

TO ALL OF OUR FAMILY & FRIENDS WHO ATTENDED

THANK YOU FROM THE BOTTOM OF OUR HEARTS.

SPECIAL THANKS TO OUR FRIEND AND BROTHER

PASTOR HENRY RAZOR AND THE FAITH PLACE

WHAT A POWERFUL WORD.

"I'M COMING BACK FROM THIS."

UPCOMING EVENTS

ANNUAL THANKSGIVING DAY

MORNING WORSHIP

Thursday November 28th - 10:30 a.m.

ANNUAL CHOIR'S CHRISTMAS CONCERT

Sunday December 15th - 5:30 p.m.

ANNUAL WATCH NIGHT SERVICE

Tuesday December 31st - 10:00 p.m.