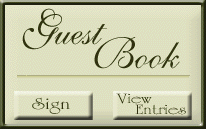 Copyright © 2017 St. Samuel Temple Church of God in Christ, Inc. All Rights Reserved

PRAISE GOD FROM WHOM ALL BLESSINGS FLOW

In 1973, God sent us to 8749 S. State Street, in Chicago.  He promised us the surrounding land.  In 1994 we purchased the lots to the south and true to His word we purchased the property to the north at the close of 2016.

The church presently owns 1/2 block of property on a major street, overlooking a major thoroughfare (Dan Ryan Expressway).

To God Be the Glory....

Congratulations to our Pastor who established The Elect of God Fellowship of Churches, Inc.

Pastor Patterson was consecrated to the office of Bishop February 25, 2017 to provide covering to a group of Pastors outside the Church of God in Christ.

Always Remembering and Celebrating a True Legacy

Our Founders

Administrative Assistant Dr. Samuel Patterson 1920-2004

Senior Mother Bennie C. Patterson 1926-2017

Guest Speaker:  Pastor Gregory Donald Gay, Sr.

Prayer Center Church of God in Christ

Chicago, IL

Celebration

Sunday November 19, 2017

@ 5:00 p.m.