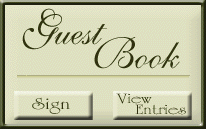 Copyright © 2019 St. Samuel Temple Church, Inc. All Rights Reserved

Always Remembering and Celebrating a True Legacy

Our Founders

Bishop Dr. Samuel Patterson 1920-2004

Senior Mother Bennie C. Patterson 1926-2017

St. Samuel Temple

Elect of God Holiness Church

Est. 1957 - Reorganized 2018

8739-59 S. State Street - Chicago IL 60619

Ph (773)874-8282 email - stsamueltemple@att.net

Regular Order of Services

Sunday

    Sunday School 9:45 a.m.

    Morning Prayer & Worship 11:30 a.m.

    Evening Prayer & Worship   5:00 p.m.

Weeknights

    Wednesday Evening Prayer & Bible Class 7:00 p.m.

    Friday Evening Prayer & Evangelistic Services

The Elect of God Fellowship - Every 1st Friday (Feb-Nov)

Feb - Old Ship of Zion Church of God in Christ

5750 W. North Ave., Chicago IL

Pastor Gregory Freeman, Host

Bishop Richard E. Patterson, Sr.

Minister Kista L. Patterson

NEW YEARS REVIVAL!!!

JANUARY 21-23 NIGHTLY 7:00 P.M. PRAYER, PRAISE & WORSHIP

PASTOR TERRELL EDWARDS

ABOUNDING GRACE WORSHIP CENTER