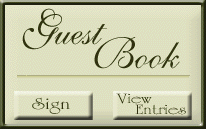 Copyright © 2018 St. Samuel Temple Church, Inc. All Rights Reserved

Always Remembering and Celebrating a True Legacy

Our Founders

Administrative Assistant Dr. Samuel Patterson 1920-2004

Senior Mother Bennie C. Patterson 1926-2017

St. Samuel Temple Church, Inc.

Est. 1957 - Reorganized 2018

8739-59 S. State Street - Chicago IL 60619

Ph (773)874-8282 email - stsamueltemple@att.net

Regular Order of Services

Sunday

    Sunday School 9:45 a.m.

    Morning Prayer & Worship 11:30 a.m.

    Evening Prayer & Worship   5:00 p.m.

Weeknights

    Wednesday Evening Prayer & Bible Class 7:00 p.m.

    Friday Evening Prayer & Evangelistic Services

The Elect of God Fellowship - Every 1st Friday

Bishop Richard E. Patterson, Sr.

Minister Kista L. Patterson

Meet Bishop Patterson and the church family:

June 8th

Testimony Church of God in Christ

1022 Cleveland - Hammond, IN

Pastor Patrick Williams

June 14th

True Foundation Church

89 E. 14th Street - Chicago Heights, IL

Bishop James Jones

June 26th

Prayer Center Church of God in Christ

526 E. 67th Street - Chicago, IL

Pastor G. Donald Gay, Sr.